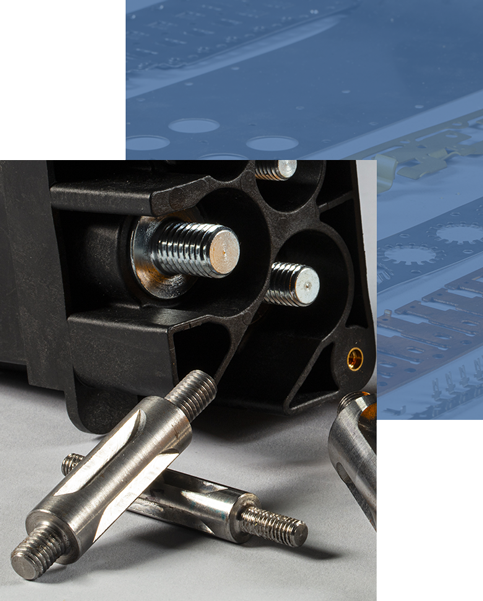 Production speed and flexibility
Sheet metal mold construction, metal molding, shearing and metal bending are the activities on which MSM STAMPI was founded. Our know-how in this field is therefore extremely well-rooted and we are able to carry out many processes within the company.
With a constantly updated series of machinery in line with market changes, MSM STAMPI is more than able to meet all the customers' various needs in every field of application, both with standard and tailor-made items.
Every aspect of the metal molding and progressive sheet metal molding processes is carried out under quality conditions, ensuring maximum customer satisfaction, both in terms of attention to detail and production speed and flexibility.
Metal molding for third parties
Experience gained in the field of metal forming and shearing over the years has led us to establish cooperation relations with reliable partners. We can therefore verify, together with the customer, whether or not to outsource the molding of some items, whereby the customer's mold, manufactured by us, is lent for use.