Metal Injection Molding molds (MIM)
---
Metal injection molding or MIM (Metal Injection Molding) is a production process that combines the versatility of plastic injection molding with the strength and integrity of small and complex metal parts. The smaller and more complex the piece to be produced is, the bigger the savings obtained with MIM molds compared to other production systems. We therefore also specialize in the design and construction of small molds for Babyplast or Megatech. The materials that can be used with this process are stainless steel, titanium and ceramic.
---
From pilot molds to multi-cavity molds
Hot runner molds
Hot-Half molds
Multi-version molds with quick change system in the press
Solutions for components with undercuts
Mold with sliding blocks
Molds with inclined rods
Molds with collapsible core
Unscrewing molds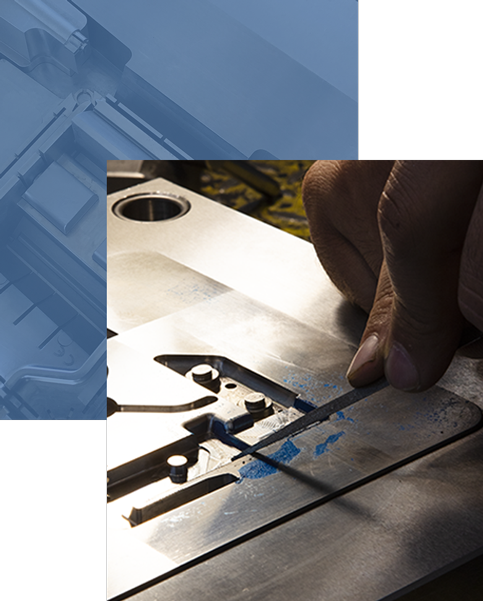 By adopting precision machinery and highly-qualified staff, we can systematically check every phase of the production process, keep all operating stages under control and ensure the highest mold quality.