Injection and thermoplastic mold construction
---
Our operators receive continuous training in the use of our high-quality machinery and tools so that MSM STAMPI is able to produce different types of plastic injection and thermoplastic molds suitable for small, medium or large-sized plastic items including customized or particularly complex molds.
Over the years, we have become top-rate specialists in the construction of small and medium-sized molds. We are well able to build molds for Babyplast or Megatech up to a maximum size of 1200x800 mm.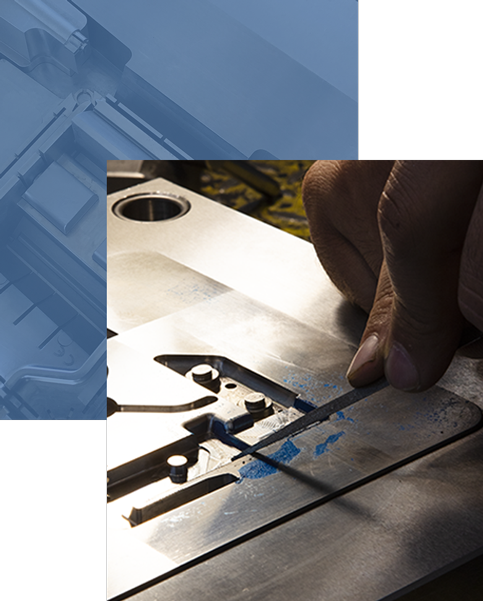 From pilot molds to multi-cavity molds
Low cost mold solutions with Meusburger FW-Change system with quick-change system
Hot runner injection systems
Valve gate injection systems
Hot-Half injection systems
Molds with sliding blocks
Molds with inclined rods
Molds with collapsible core
Unscrewing molds
Flip top cap molds with automatic press locks
Multi-version molds with quick-change system in the press
Do you have a particular idea? Let's design it together!
---
Our experience in the mold construction sector means that we can help you in the initial stages of mold design and study. Contact our technical office for a consultation.