Progressive sheet metal dies, shearing and bending
---
MSM STAMPI was originally founded as a company specialized in fine shearing, metal shearing and in plastic molds construction. Over the years, it has developed great experience particularly in the field of progressive sheet metal dies and sheet metal molds for small metal parts. With its modern and complete series of machinery, MSM STAMPI can guarantee high-quality production processes and ensure attention to detail and precision in mold design and construction for long-lasting functionality.
---
Thin tape thicknesses from 0.2 mm to 3 mm
Sheared materials: stainless steel, copper, brass
Tools can be manufactured for making manual samples
Components in tape-form for overmolding with plastic materials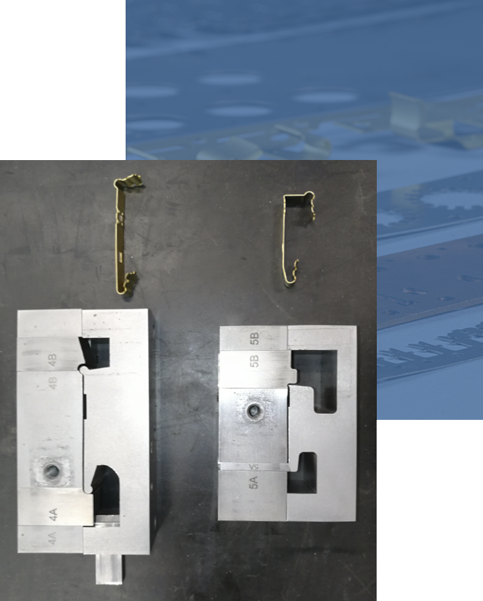 Your mold from design to construction
---
There are many advantages in having one individual supplier for mold design and construction. The most important is the close relationship between the mold designer and the mold maker. Discover the solutions offered by MSM STAMPI: we do not just "produce pieces"; each mold is carefully studied in order to optimize resources and obtain the best result.